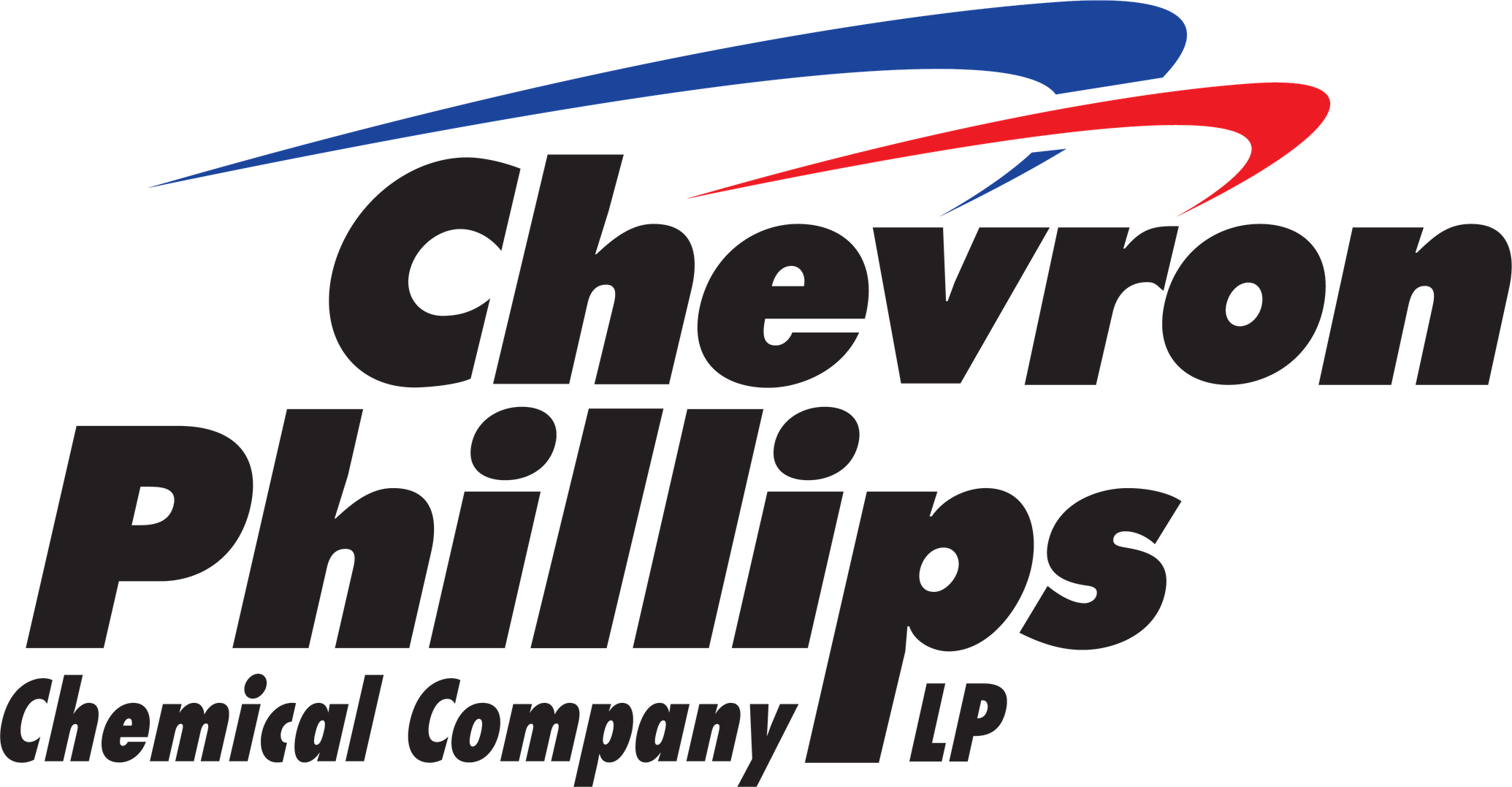 Chevron Phillips Chemical Company
Website: http://www.cpchem.com/en-us/Pages/default.aspx
Falcon Member
---
Background
On July 1, 2000, Chevron Corporation and Phillips Petroleum Company, now Phillips 66, combined their worldwide petrochemical businesses, excluding Chevron's oronite additives business, to form Chevron Phillips Chemical Company LLC. Chevron and Phillips 66 each own 50 percent of Chevron Phillips Chemical.
Chevron Phillips Chemical is one of the world's top producers of olefins and polyolefins and a leading supplier of aromatics, alpha olefins, styrenics, specialty chemicals, piping, and proprietary plastics.
Chevron Phillips Chemical produces chemical products that are essential to manufacturing over 70,000 consumer and industrial products.
Chevron Phillips Chemical, with its joint venture partners, operates 33 manufacturing and research centers.
Chevron Phillips Chemical is headquartered in The Woodlands, Texas (north of Houston).
Chevron Phillips Chemical has approximately 5,000 employees worldwide.
Facilities
Chevron Phillips Chemical, with its joint venture partners, has 33 production facilities located in the United States, Singapore, Saudi Arabia, Qatar and Belgium. Significant developments include:
Significant Projects
In 2014, Chevron Phillips Chemical started construction of a 1.5 million metric tons/year (3.3 billion pounds/year) ethane cracker and ethylene derivatives facilities in the United States Gulf Coast region. The two new polyethylene facilities will each have an annual capacity of 500,000 metric tons (1.1 billion pounds).
Chevron Phillips Chemical completed an expansion of its normal alpha olefins (NAO) capacity at its Cedar Bayou plant in Baytown, Texas, in 2015.
In 2014, Chevron Phillips Chemical announced mechanical completion of the world's largest on-purpose 1-hexene plant at its Cedar Bayou plant in Baytown, Texas. The 1-hexene plant is capable of producing up to 250,000 metric tons (551 million pounds) per year.
The company completed the expansion of a Natural Gas Liquids (NGL) Fractionator Complex at its Sweeny plant in Old Ocean, Texas in 2013. The NGL fractionation unit increased capacity by approximately 22,000 barrels per day or a 19 percent over current capacity.
In 2012, Saudi Polymers Company (SPCo) and its joint venture partner, National Petrochemical Company (Petrochem) safely achieved start-up and commercial production for its new facilities in Al-Jubail, Saudi Arabia. The integrated SPCo petrochemicals complex includes world-class operating units that are capable of producing ethylene (1,220 kmta), propylene (440 kmta), polyethylene (1,100 kmta), polypropylene (400 kmta), polystyrene (200 kmta) and 1-hexene (100 kmta).
Research & Development
Chevron Phillips Chemical has two major research, technology and quality control centers in Bartlesville, Oklahoma, and Kingwood, Texas. These facilities provide full-scale petrochemical and polymer research including new catalyst development, product and process development, and commercial process support.
Chevron Phillips Chemical employs more than 250 scientists, researchers, and engineers in its research facilities.
Chevron Phillips Chemical holds thousands of domestic and international patents and patent applications.
Chevron Phillips Chemical's loop slurry process for HDPE production is one of the most widely licensed processes in the world.