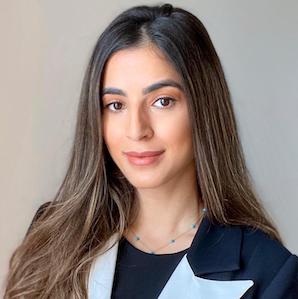 Dima Wahbeh
Head of Business Development - Qatar
---
Dima Wahbeh joined the US-Qatar Business Council in January 2020. Ms. Wahbeh oversees the customer service operations, analyzes financial data, assists clients in implementing their services and ensures cohesion between DC and Doha offices. She has experience in business development, public relations, and has obtained her Bachelor of Science degree from the School of Foreign Services at Georgetown University in Qatar. Before joining USQBC, Ms. Wahbeh worked in corporate business development, where she identified new market leads, potential partnerships and maintained lucrative partnerships.
In Qatar, her volunteering experience in the non-governmental sector focused on education. Ms. Wahbeh interned at Teach for Qatar, a local NGO, that aims to solve some of the challenges Qatar's students face. Similarly, she volunteered at INJAZ, as a member of Junior Achievement Worldwide (JA), where she introduced a short business course with learning modules as an introduction to business management.
Ms. Wahbeh is fluent in English and Arabic. She is recognized for her management skills, organization skills, customer-oriented approach and business acumen.
Email: DimaWahbeh@usqbc.org